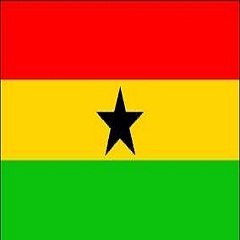 CASE: I-485 Approval
CLIENT: Ghanaian
LOCATION: Phoenix, AZ
Our client is a Ghanaian citizen who came to the U.S. on a B-2 Visitor Visa in February 2004. As our previous success story explained, our client had a final order of removal in absentia, but his case was reopened after our office's successful Motion to Reopen in April 2012.
Our client and his wife married in August 2007 and they have two U.S. citizen children now.
Our office immediately filed an I-130 Petition with bona fide marriage evidence on March 12, 2012. The I-130 petition was approved on August 20, 2012 without an interview. Our client appeared at the Phoenix Immigration Court on August 21, 2012 for his initial master calendar hearing. Attorney Sung Hee (Glen) Yu from our office represented him at the hearing, did pleadings and sought adjustment of status relief.
After the I-130 was approved, our office filed a Motion to Terminate Removal Proceedings with the I-485 application and supporting documents to the Phoenix Immigration Court. The DHS counsel in Phoenix did not oppose the Motion to Terminate Removal Proceedings. Ultimately, the Immigration Judge granted the Motion to Terminate Removal Proceedings without prejudice on October 15, 2012.
After his case was terminated by the Immigration Court, our office prepared and filed the I-485 Adjustment of Status Application on November 24, 2012, together with other necessary forms and supporting documents. Everything went smoothly and the receipt notices, fingerprint appointment, and work permits all came on time. Prior to the interview, we thoroughly prepared our clients over the conference all.
On January 28, 2013, our client was interviewed at the Phoenix CIS office. Our client was fully prepared at the interview went well.  On the same day, his green card application was approved.
FREE CONSULTATIONS
If you have any questions, please fill out the free consultation form below, and we will respond as soon as possible privately. 
For other marriage based green card success stories, please click here.
For other success stories, please click here.
Also feel free to contact our office anytime for free consultations.
<a href="https://plus.google.com/107743308565341841259?rel=author">Google</a>
<a href="https://plus.google.com/109631653288081090975″ rel="publisher">Google+</a>