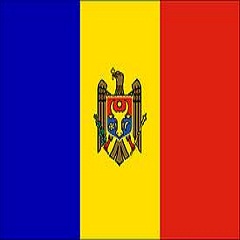 CASE: Motion to Reopen / I-130 approval / Termination of Proceedings
CLIENT: Moldovan
LOCATION: Baltimore, MD (EOIR) / Fairfax, VA (USCIS)
Our client came to the United States from Moldova in 2008 with her ex-husband.  While they were residing at the Baltimore area, her ex-husband filed an asylum application to the USCIS.  Our client was a derivative applicant for this asylum application.  Later this case was referred to the Baltimore Immigration Court and removal proceedings were initiated against our client and her ex-husband.  While this asylum application was pending at the Immigration Court, our client and her ex-husband got a divorce due to marital difficulties.  Her previous immigration lawyer filed a Motion to Deconsolidate, but our client never got a response from her previous attorney nor the Court regarding the possible deconsolidation.
Her individual hearing was scheduled in May 2011, but she was not informed of this date.  She later learned that she had a final order of removal because of her absence from her ex-husband.  Once she learned about that, she contacted our office for legal assistance. We advised her that we can file a Motion to Reopen in absentia order of removal based on exceptional circumstances. She retained our office on August 15, 2011.
To rescind the final order, she has to get her case reopened. This is done through a Motion to Reopen filed with the Immigration Judge who gave the final order.  Based on this Motion to Reopen, the Immigration Judge can rescind the in absentia order of removal if you are able to show that you did not receive proper notice of the hearing. If the Notice to Appear or hearing notice was sent to the wrong address for example, and not the last address you provided to the immigration service, then there's a good basis for a Motion to Reopen.
On August 18, 2011, our office filed the Motion to Reopen with the Baltimore Immigration Court. Documentation of her address at the date of the final order, a detailed affidavit regarding her addresses and her circumstances around the final order date, documentation of her medical appointment on the day of hearing, the last address she provided to the immigration service and to the Immigration Court prior to the final order date, and other supporting documents were submitted (12 exhibits). Eventually, on September 23, 2011, the Baltimore Immigration Court granted our motion and reopened our client's case.
Our client's divorce was finalized on August 11, 2011.  After her case was reopened, she married her current U.S. citizen husband in July 2012.  Her U.S. citizen husband filed an I-130 petition on behalf of our client on August 16, 2012 with our legal assistance and they appeared at the I-130 interview on December 18, 2012 at the Fairfax, VA USCIS Field Office.  Prior to the interview, our office thoroughly prepared our client and her husband for the interview.  Although the interview was intensive, on January 9, 2013, the I-130 petition is approved.
After the I-130 was approved, our office filed a Motion to Terminate proceedings with an attached I-485 application and its supporting documents on January 30, 2013.  On February 13, 2013, our client appeared at the Baltimore Immigration Court for her initial master calendar hearing after the reopening of her case.  Attorney Sung Hee (Glen) Yu from our office represented our client at the hearing and sought termination before Immigration Judge.  The Immigration Judge granted our Motion to Terminate and eventually terminated our client's case without prejudice on the same day.  Now, she can file her I-485 adjustment of status application with USCIS to obtain her green card.
FREE CONSULTATIONS
If you have any questions, please fill out the free consultation form below, and we will respond as soon as possible privately. 
For other Motion to Reopen success stories, please click here.
For other Termination success stories, please click here.
Also feel free to contact our office anytime for free consultations.
<a href="https://plus.google.com/107743308565341841259?rel=author">Google</a>