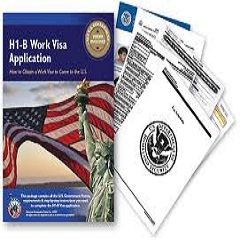 This is another post in our H-1B series. Other posts are:
We also have a page on our H-1B success stories.
So you're an F-1 student on Optional Practical Training (OPT). You just came off graduation. You were in this stressful period trying to look for a job. And you got it. Something related to your degree.
So this bought you a year.
You work hard hoping your employer petitions you form an H-1B. The quota was still open when you started in, let's say, June. You were hoping that they sponsor you for an H-1B in that fiscal year, before the quota closes, while your OPT is still valid.
But that was not the case.
You still work for the employer close to a year a later, still working hard, then finally they decide to petition you for an H-1B on April 1, a couple of months or so from the expiration of your OPT.
You've heard of this thing called the cap gap. You wonder what it means. What happens to your immigration status between the expiration of your OPT and October 1?
Below are some FAQs around the topic of the cap gap.
Can I stay in theUSduring this cap gap period? Yes.
What is my status? F-1.
But my OPT card expired, will I get an OPT extension card? If not, what is my proof that my F-1 is extended? You'd have to go to the ISO officer of the school you had your most recent I-20, and have them reissue the I-20 with an OPT extension mark, which essentially extends your F-1 status.
Can I continue working? Yes you can, and you in fact should, because the validity of your OPT is also conditioned on certain periods that you should be working for a company doing a job related to your field or degree.
Okay. I know I can stay and I know I can continue to work, but during that gap, will I continue to get paid, or do I wait until October 1 before I get paid? I often get this question. You should continue receiving your salary from your employer during this period. They are allowed to. Your OPT was extended.
What about my driver's license, can I extend it? If so, how long? Honestly, that's the tricky part as some BMV admin people are used to the actual card – EAD cards or OPT / EAD cards. But, and this is a hassle because you have to go there again at some point, they should extend your DL up to at least September 30. Yes, it's a hassle, because you go through that and pay the fees to get a mere 3 – 4 month extension on your card. But unfortunately that's the case. I went through it myself when I was on OPT before.
FREE CONSULTATIONS
If you have any questions, please fill out the free consultation form below, and we will respond as soon as possible privately.