Tech Giants, Private Prisons Big Players On Immigration Reform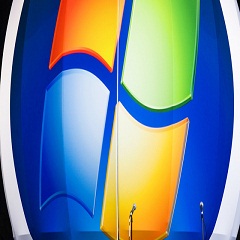 As the country anticipates the overhauling of our immigration policy, different industries are doing its best to influence the specific of the policy. Big tech firms and private prisons are just some of the industries who are vigorously showing their interest in immigration reform.
Big tech firms such as Microsoft, Facebook and Intel want to see an increase in the number of available visas for highly skilled immigrant workers. Also showing great interest in immigration reform are those who build detention facilities housing illegal immigrants in the country. Companies such as Corrections Corporation of America are pushing heavily on lawmakers to take tough stances on the matter.
Although it is tough to track how much each lobbyist would spend for their interests to be heard, it has been reported that Microsoft spent $8 million for their lobbying efforts last year and even contributed $814,645 to President Obama during his re-election campaign. Intel, on the other hand, spent $3.7 million and Facebook didn't mind spending $3.9 million in their lobbying efforts. These companies filed not less than eight reports.
Source: CNN.Com
FREE CONSULTATIONS
If you have any questions, please fill out the free consultation form below, and we will respond as soon as possible privately.