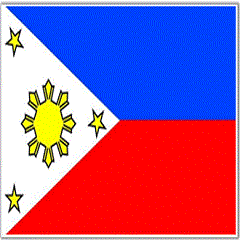 CASE:  Termination of Removal Proceedings / Motion to Reopen
CLIENT: Filipino
LOCATION: Pennsylvania / Immigration Court: Philadelphia Immigration Court
Our client came to the United States on a valid K-1 fiancé visa in 2004. He married his U.S. citizen fiance within two months of his entry, and then he eventually filed an I-485 adjustment of status application.
In May 2005, our client received his conditional permanent resident card. However, his I-751 application was denied in December 2007 due to his troubled marriage and he got divorced with his U.S. Citizen wife in April 2008.
Unbeknownst to our client, a Notice to Appear was issued against him and it was sent to his previous address in June 2008.  Thus, our client did not know of the issuance of his NTA and his initial Master Calendar hearing. Eventually, he missed the hearing and the Immigration Court issued an order of removal against our client in June 2008.  Later, our client got married again with his ex-wife. After the re-marriage, his U.S. citizen wife filed an I-130 petition for our client and this was approved in June 2009.
Due to his confusion on what to do after the approved I-130 (the approval mentioned something about consular processing) our client left the United States and went to the Philippines to apply for an immigrant visa. During the interview, our client learned of his final order of removal in absentia and he was asked to file a waiver. Unfortunately, his waiver application was denied because there was no waiver for inadmissibility under 212(a)(6)(B), which provided, based on the letter, that "any alien who without reasonable cause fails to attend or remain in attendance at a proceeding to determine the alien's inadmissibility or deportability and who seeks admission to the United States within 5 years of such alien's subsequent departure of removal is inadmissible."
Thus, our client needed to reopen his case and get a termination order from the court to file his waiver.
To rescind the final order, he has to get his case reopened. This is done through a Motion to Reopen filed with the Immigration Judge who gave the final order. Based on this Motion to Reopen, the Immigration Judge can rescind the in absentia order of removal if you are able to show that you did not receive notice of the hearing.
On August 14, 2013, our office filed the Motion to Reopen with the Philadelphia Immigration Court. Documentation of his address at the date of the final order, a detailed affidavit regarding his addresses and the circumstances around the final order date, documentation of the last address he provided to the immigration service prior to the final order date, and other supporting documents were submitted (20 exhibits). On September 24, 2013, the Philadelphia Immigration Court granted our motion and reopened our client's case.
After his case was reopened, our office filed a Motion to Terminate Proceedings to the Philadelphia Immigration Court. As a result, on October 21, 2013, the Immigration Judge in the Philadelphia Immigration Court granted our Motion to Terminate for our client. Our client's removal proceeding is now terminated, and he can file a waiver application for his immigrant visa.