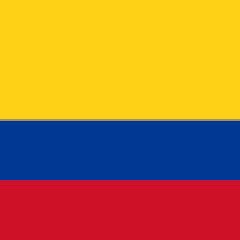 CASE: VAWA (Violence Against Women Act) Cancellation of Removal
CLIENT: Colombian
LOCATION: New York Immigration Court in New York City, NY
Our client came to the United States in 1994 with a valid J-1 visa from Colombia. After her J-1 status expired, she remained in the United States. She married her U.S. citizen husband in October 2006. However, her marriage to her ex-husband turned to be very abusive and her marriage ended in divorce in 2009.
She suffered a lot throughout her marriage due to the physical violence and mental abuse she experienced from her ex-husband. She has longstanding medical issues as well. She has low thyroid function due to an auto-immune disorder which requires regular supplementation of the thyroid hormone. Our client also has Systemic Lupus Erythematosus, a very serious auto-immune disorder which in her case has manifested as a severe and sometimes disabling inflammatory arthritis. She is also diagnosed with thyroid cancer which appeared in 2006.  She already had three surgeries for her cancer and she is taking medication and mild chemo-therapy. She was having a hard time without any valid immigration status.
She contacted our office in July 2011 when she was served a Notice to Appear (NTA) for her immigration law violation. After careful review of her case, we determined that she is eligible for VAWA cancellation relief at the immigration court.
INA Section 240A(b)(2) provides that the applicant for VAWA cancellation of removal must:
Have been battered or suffered extreme cruelty by a spouse who is or was a USC or LPR;
Have been present physically in the United States for three years before applying;
Be a person of good moral character during the period of physical presence;
Not have been convicted of an aggravated felony;
Not be inadmissible or deportable due to certain criminal, security, or marriage fraud violations; and
Demonstrate that removal would result in extreme hardship to the applicant.
The case originated in Buffalo, NY, but venue was later changed to New York City. Our client appeared at the New York Immigration Court on January 13, 2012 for her initial master calendar hearing. Our attorney represented her at the hearing, did pleadings and sought for VAWA cancellation relief. After the Master Calendar Hearing, the Court scheduled an individual hearing date on April 30, 2013.
Our firm worked with our client and her friends and family members for the application and supplemental documents. We gathered a lot of her documents regarding her former spouse's abuse, medical documents and extensively worked on our client's affidavit. We also contacted our client's friends for supporting documents and letters of support.
In preparing our client for the Individual Hearing, Attorney Yu talked to our client through conference calls several hours each time. Our firm eventually was able to gather supporting documents and prepared supplemental evidence with multiple exhibits, and arranged them pursuant to the specific elements of VAWA Cancellation.
At the Individual Hearing on April 30, 2013, Attorney Yu represented our client at the New York Immigration Court in New York City, NY. Testimony then followed and we questioned our client extensively on the abuse and hardship factors of her case. Attorney Yu questioned her regarding her length of residence in the U.S., her medical condition, physical and mental suffering that she experienced from her previous marriage, employment history, educational history, family issues and hardships to her and her family members if she was to be deported to Colombia. Our client was prepared, was very consistent, and was honest in her answers.  After direct examination, the DHS counsel only asked a few more questions.
After the hearing, the Immigration Judge determined that he could not issue a decision due to the unavailability of the quota.  Under INA Section 240A(e)(1), Congress limited the number of cancellation applicants who may adjust status to lawful permanent residence each year to only 4,000. Thus, she had to wait until October 2013 when the annual quota resets.
In the end, the New York Immigration Court granted our client's VAWA cancellation of removal relief on December 2, 2013. It was a tough call and our firm was very happy for our client. She has been here since 1994 and suffered a lot in the past. Nevertheless, she finally is a green card holder.