J-1 Waiver Through No Objection Statement for Korean Researcher in Columbus Ohio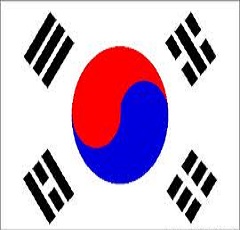 CASE: J-1 Waiver of Two-Year Foreign Residency Requirement, No Objection Statement
NATIONALITY: Korean
LOCATION: Columbus OH
Our client is from South Korea who came to the U.S. on a J-1 Visa in September 2013.  He came to the U.S. for a post-doctoral program, but his J-1 program made him subject to the two-year foreign residence requirement.  He retained our office to seek legal assistance for his I-140 (National Interest Waiver Classification) and I-485 Adjustment of Status applications. Before we file his I-140/I-485 application simultaneously, he has to get a waiver for his two-year foreign residency requirement.
Once retained, our office promptly prepared and filed a waiver request through the No Objection Statement (NOS) from the Korean Embassy in the United States.
Attorney Sung Hee (Glen) Yu from our office contacted the Korean Consulate General Office in Chicago to pursue the waiver for our client.  The Consulate requested six different documents including a statement of reason for the waiver, the applicant's resume, a J-1 visa waiver confirmation application, and a letter of reason for obtaining the J-1 waiver.  Most of those documents needed to be written in Korean, so Attorney Yu, a Korean himself, assisted our client in completing those documents.
On October 13, 2016, the J-1 Waiver (Form DS-3035) Application was filed to the Department of State.  We also sent a request to the Korean Embassy to issue a No Objection Statement and recommend this waiver based on the fact that our client is eligible to file a National Interest Waiver petition and adjustment of status application.
The Korean Consulate General in Chicago forwarded our client's documents to the Korean Embassy in DC.  After that, the Korean Embassy issued a No Objection Statement for our client, and sent this letter to the State Department's Waiver Review Division.  On December 8, 2016, the Waiver Review Division issued a favorable recommendation based on the No Objection statement. Eventually, on February 1, 2017, the USCIS issued I-612 approval notice and waived our client's 2 year foreign residency requirement.