J-2 Waiver of Two-Year Foreign Residency Requirement, Post-Divorce Interested Government Agency Approved for Indian Client in Cleveland Ohio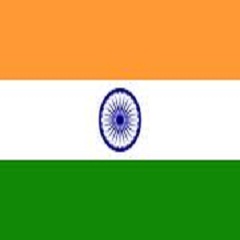 CASE: J-2 Waiver of Two-Year Foreign Residency Requirement Post-Divorce
NATIONALITY: Indian
LOCATION: Cleveland, OH
Our client is a citizen of India who came to the U.S. on a J-2 Visa in 2006.  She came with her husband who held a J-1 Visa as a researcher.  Both were subject to the two-year foreign residency requirement. While she was J-2, she changed her status to J-1 after she was employed. She obtained her I-612 (J-1 waiver) for her J-1 program when she changed her status from J-1 to H-1B later. Unfortunately, while they are residing in the United States, her marriage did not work out well. Eventually, she got divorced from her ex-husband in 2012. 
In 2015, her Eb-1 I-140 petition was approved by the USCIS. Our client filed her I-485 adjustment of status along with her approved I-140 and I-612. However, the USCIS issued Request for Evidence and asked her to submit advisory opinion for her J-2 program. She applied for the advisory opinion to the U.S. Department of State, and in November 2016, the Department informed our client that she is still subject to the two year foreign residency requirement for her J-2 time.
After she found out that she needs a J-2 waiver, our client contacted our office in December 2016. She retained our firm to do her J-2 waiver on December 13, 2016. On December 14, 2016 the J-2 Waiver (DS-3035) was filed to the Department of State. We also sent a request to the DOS to be an interested government agency and recommend this waiver based on the fact that our client was divorced from the J-1 visa holder.  Eventually, on January 23, 2017, the DOS recommended to the United States Citizenship and Immigration Service (USCIS) that our client be granted a waiver. Finally, the USCIS issued I-612 waiver approval notice on March 30, 2017.  Now, our client can re-file an adjustment of status application (I-485) for her green card with the approved I-140 petition and I-612 waiver.