J-1 No Objection Statement Waiver (Philippines) of Two-Year Foreign Residency Requirement Approved for Filipina Client in Montana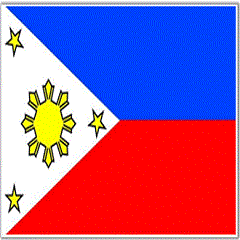 CASE: J-1 Waiver (No Objection Statement)
NATIONALITY: Philippines
LOCATION: Montana
Our client came from the Philippines on a J-1 visa in September 2014 to work as a teacher. According to her DS-2019, she was subject to the two-year foreign residency requirement.
In August 2016, she got married to her U.S. citizen husband and later on consulted with our firm for her J-1 visa waiver prior to applying for adjustment of status. If someone is subject to the two-year foreign residency requirement, he or she cannot get a green card in the United States until he or she fulfills the requirement or obtains a waiver.
Upon retention, our office promptly prepared a waiver request through a No Objection Statement (NOS) from the Philippine Embassy in the United States and eventually the EVP in the Philippines.
On December 7, 2016, the J-1 Waiver Application (Form DS-3035) was filed to the Department of State.  We also sent a request to the Montana State Government to get authentication for the necessary documents.  Later, these authenticated documents and No Objection Application (for the Philippines Government) were sent to the Philippines Consulate General in Chicago for further authentication.  On March 23, 2017, our office sent our client's materials to the Waiver Review Committee in Manila, Philippines.  Then, the Waiver Review Committee forwarded the materials and favorable recommendation to the Philippine Embassy in D.C. who eventually issued a No Objection Statement.
On June 22, 2017, the Waiver Review Division issued a favorable recommendation based on the No Objection statement.  Eventually, on July 6, 2017, the USCIS issued an I-612 approval notice for the waiver. Now, our client can file for her adjustment status application along with her U.S. Citizen husband's I-130 petition for her.