Nepalese J-1 Waiver No Objection Statement Approved for Client in Portland Oregon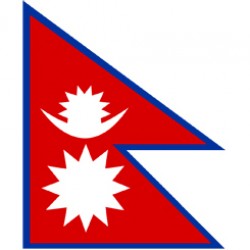 CASE: J-1 Waiver of the Two-Year Foreign Residency Requirement, No Objection Statement
NATIONALITY: Nepalese
LOCATION: Portland, OR
Our Nepalese client came to the U.S. on a J-1 exchange visitor's visa for his research program. Thereafter, he changed his status from J-1 to O-1 to work in the United States. His employer intended to file an I-140 petition for him, and with the I-140 petition, our client plans to file adjustment of status application in the U.S.  However, his J-1 visa made him subject to the two-year foreign resident requirement. Due to the two-year foreign residency requirement, he had to obtain a waiver first before he can file an adjustment of status application.
After he retained our firm, we prepared and filed a waiver request through a No Objection Statement (NOS) from the Nepalese Embassy in the United States.  Our office contacted the Nepalese Embassy in Washington D.C. to make sure we knew all the requirements needed for their office to issue a no objection statement.  The Embassy requested numerous documents including a statement of reason for the waiver, the applicant's resume, a copy of his valid Nepalese passport, a copy of DS-2019, and a copy of Third Party Bar Code Page
On April 20, 2017, the J-1 Waiver (Form DS-3035) Application was filed to the Department of State.  We also sent a request to the Nepalese Embassy to issue a No Objection Statement and recommend this waiver based on the fact that our client would have been eligible to file an employment-based adjustment of status application but for the waiver.
The Nepalese Embassy eventually issued a No Objection Statement for our client, and sent this letter to the State Department's Waiver Review Division.  On June 12, 2017, the Waiver Review Division issued a favorable recommendation based on the No Objection statement. The CIS then issued a receipt and an I-612 approval notice on January 31, 2018.