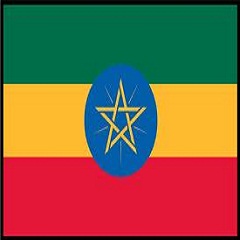 CASE: Asylum in Immigration Court
CLIENT: Ethiopian
LOCATION: Cleveland Immigration Court
Our Ethiopian client came to the United States on a B-2 visa in January 2010. He was persecuted and harmed in Ethiopia based on his political opinion and political activism, so within one year of his entry, he filed an asylum application (Asylum, Withholding of Removal, and relief under the CAT) to the USCIS.
He was interviewed at the Asylum Office, but his case was referred to an immigration judge in September 2010. The Notice to Appear was issued and our client was placed in removal proceedings. The USCIS thought that our client's testimony was different from that of his written statement and found that there is no future persecution.
After the case was referred to the Immigration Court, our client contacted our office in early December of 2010, and eventually retained our office on December 10, 2010.
Our client was scared to go back home to Ethiopia, fearing that he will be persecuted based on his political opinion and his past political participation which alleged to be anti-government activities.
While our client was a medical student in Ethiopia, he actively expressed his opinion regarding the problematic election process, called meetings in campus and informed fellow students about their voting rights. As a result, he was arrested and detained multiple times by the Ethiopian police and has experienced harm and mistreatments in numerous occasions.
We helped him supplement his asylum application and represented him in immigration court hearings. We also asked him to provide supporting documents corroborating his claim, some of which were a letter from his family member in Ethiopia, and his membership certification with the different organizations. Our firm also did some research on articles related to his claim, and the type of persecution he will experience in Ethiopia if sent back.
Our client's individual hearing was scheduled on February 19, 2013 at the Cleveland Immigration Court. Attorney Sung Hee (Glen) Yu from our firm prepared him extensively twice, both of which lasted several hours. He also represented our client at his Individual Hearing.
During the hearing, our client testified credibly as to his past persecution in Ethiopia and likelihood of future persecution. After the hearing, the Immigration Judge granted asylum relief for our client. He is now an asylee who will get his work permit in a short period of time and will be eligible to apply for permanent residency in one year.
FREE CONSULTATIONS
If you have any questions, please fill out the free consultation form below, and we will respond as soon as possible privately. 
For other asylum success stories, please click here.
For other success stories, please click here.
Also feel free to contact our office anytime for free consultations. <a href="https://plus.google.com/107743308565341841259?rel=author">Google</a>