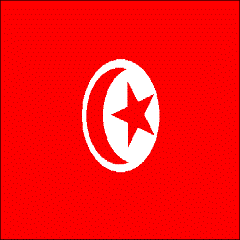 CASE: I-751
APPLICANT: Tunisian
LOCATION: Washington, D.C.
Our client contacted our office in late December of last year regarding his I-751 application.
He is from Tunisia and married to a U.S. citizen. Through his marriage, he obtained a 2-year conditional green card in April 2011, also from our firm.  His conditional residency terminated in April 2013.
To comply with immigration requirements, our client and his wife had to file an I-751 Joint Petition to Remove Conditions. He retained our office again on December 26, 2012 and our office prepared an I-751 application for our client with supporting documents.
On January 23, 2013, our office filed an I-751 application to the USCIS with multiple affidavits from her friends and family members, joint bank statements, utility bills, insurance policies, and photos of our client and his wife to demonstrate the bona fideness of their marriage.
The USCIS issued an RFE for our client's I-751 application. Our office filed a Response to the RFE on September 6, 2013.  As a result, on October 30, 2013, the USCIS approved our client's I-751 application and our client received his 10-year green card.
Case: Immigrant Visa Appeal / Consulate Processing
Applicant/Beneficiary: Tunisian
Location: Tunisia
Our client contacted our office in January of 2011.  She was from Washington DC and was seeking help regarding her husband's immigration matter.  Her husband was in Tunisia, and the U.S. Embassy in Tunisia denied his Immigrant Visa application by stating that the couple's marriage is not bona fide.  She previously filed an I-130 petition on behalf of her husband in Tunisia.  This I-130 petition was approved by the USCIS, but at the Embassy interview in Tunisia, the consul denied the immigrant visa application of her husband.
She retained our office on January 19, 2011 and our office first contacted the Tunisian Embassy. We explained that our client would like another opportunity to prove their relationship. Typically, one would have to re-file and go through the entire process, but they were nice enough to schedule another interview for our client, and allow him to provide more documents this time with the help of us as his attorneys. We prepared an extensive brief in support of their marriage, all the while communicating with our client to provide details about their relationship, and we also attached numerous evidence of bona fide marriage, documents of which were not submitted at his previous interview. We sent this packet to our client and had him present this at his interview.
On February 8, 2011, our client's Tunisian husband had his interview for his Immigrant Visa application.  The interview went smoothly, and as a result, on April 12, 2011, the U.S. Embassy in Tunisia decided to issue an Immigrant Visa for her husband. It's always good to communicate with the Embassy first, introduce yourself as newly retained lawyers, and explain the case, as they may provide you an alternative procedure which may save your client and your firm both time and money.
FREE CONSULTATIONS
If you have any questions, please fill out the free consultation form below, and we will respond as soon as possible privately.