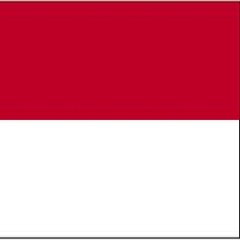 CASE: Marriage-Based Adjustment of Status.
NATIONALITY:Indonesian
LOCATION: Cleveland, OH
Our client is from Indonesia who came to the U.S. on a J-1 Visa in July 2007.  He came to the U.S. for business training, but his J-1 program was subject to two-year foreign resident requirement. He overstayed.
In June 2012, our client married his U.S. Citizen wife.  He is eligible to get a green card through his marriage, but he had to get a waiver of his two-year foreign residency requirement first. In order to get a waiver of his two-year foreign residency requirement, he consulted with our office and later decided to retain our office on June 26, 2012.
As our previous success story explained, our office worked on our client's J-1 waiver. Eventually, the Indonesian Embassy issued a No Objection Statement for our client, and sent this letter to the State Department's Waiver Review Division.  On August 16, 2012, the Waiver Review Division issued a favorable recommendation based on the No Objection statement. The CIS issued an I-612 approval notice for our client's waiver of two-year foreign residency on November 19, 2012.
After we received the I-612 waiver, our firm prepared and filed the I-130 petition and I-485 adjustment of status application on November 29, 2012. Everything went smoothly and the receipt notices, fingerprint appointment, and work permits all came on time. Prior to the interview, we thoroughly prepared our clients at our office.  On February 13, 2013, our client was interviewed at the Cleveland USCIS office.  We accompanied our client at his interview as well.  On the same day, his green card application was approved.
FREE CONSULTATIONS
If you have any questions, please fill out the free consultation form below, and we will respond as soon as possible privately. 
For other marriage-based green card success stories, please click here.
For other success stories, please click here.
Also feel free to contact our office anytime for free consultations.
<a href="https://plus.google.com/107743308565341841259?rel=author">Google</a>
<a href="https://plus.google.com/109631653288081090975″ rel="publisher">Google+</a>