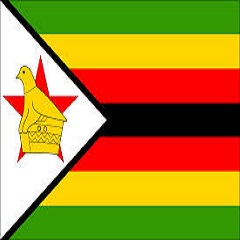 CASE: Asylum
 CLIENT: Zimbabwean
 LOCATION: San Antonio / Houston
Our client, a Zimbabwean asylum seeker from San Antonio Texas retained us on November 29, 2012 to help her with her asylum case. She was an F-1 student at ta US college. She wanted to seek asylum relief with the US Citizenship and Immigration Service.
While she was in Zimbabwe last summer, she was raped due to her political opinion and political affiliation of her parents. She is scared to go back home to Zimbabwe, fearing that she will be persecuted again.
We helped her prepare her asylum application, going over several drafts until her claim was as detailed as possible. Names, addresses, dates, and all possible issues relevant to her asylum claim were addressed. We also asked her to provide supporting documents corroborating her claims. Our firm also did some research on articles pertaining to her particular claim, and the type of persecution that members of anti-government political activists suffer in Zimbabwe.
We also cited several case law relevant to asylum in our brief, including several that held that rape was  a form of persecution.
The asylum application was filed in December 14, 2012. On January 9, 2013, the CIS issued an interview notice for her asylum case, scheduled for January 28, 2013 in Houston, Texas. Prior to her interview, our office prepared her thoroughly for her case, going over two practice interviews via Skype to make sure she was able to address questions the asylum officer would ask.
On March 13, 2013, the CIS in Houston approved our client's asylum case. She is now an asylee and will be eligible to apply for permanent resident status in one year.  She also would obtain her work permit in about two weeks.
FREE CONSULTATIONS
If you have any questions, please fill out the free consultation form below, and we will respond as soon as possible privately. 
For other asylum approvals, please click here.
For other success stories, please click here.
Also feel free to contact our office if you have any questions.