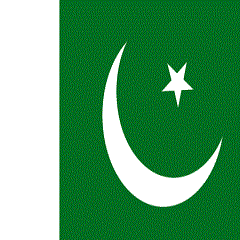 CASE:  Adjustment of Status / Termination of Proceedings after Joint Motion to Reopen
CLIENT: Pakistanis
LOCATION: Philadelphia, PA
Our clients are Pakistani citizens who currently reside in Philadelphia, PA with their U.S. Citizen sons.  Our client entered the United States with valid L-1 and L-2 visas in November 2000.  Later, they were granted withholding of removal in July 2006 by the Philadelphia Immigration Court.  They have remained in the United States thereafter. In November 2013, our clients' son became a naturalized U.S. citizen. However, for them to get a green card, their case should first be reopened by the Immigration Court for them to apply for adjustment of status either with the Court, or with the CIS should proceedings be terminated after reopening.
In May 2015, our clients contacted our office and sought legal assistance for their immigration matter.  After thorough consultations, our client retained us on May 14, 2015.  Upon retention, we first prepared and filed their U.S. citizen son's I-130 petitions for them. We filed the I-130 petitions to USCIS on May 20, 2015 and the USCIS approved the I-130s on October 5, 2015. Once the I-130s were approved, we filed Request to Join in a Motion to Reopen for our client to USICE-DHS office in Philadelphia.  Our cover brief explained how they got their withholding of removal status, approval of I-130, and their prima facie eligibility to apply for adjustment of status.
After the long reviewing period, the DHS office in Philadelphia finally agreed to join in Motion to Reopen and an assigned counsel signed on the Motion on April 11, 2016.  Once we received the Joint Motion to Reopen, we filed a Motion to Philadelphia Immigration Court to request reopening of our clients' cases so that they can apply for adjustment of status. Eventually, on April 28, 2016, the Philadelphia Immigration Court terminated our clients' removal proceedings.
Once their cases were terminated they retained our office again for their I-485 adjustment of status applications. Our firm prepared and filed the Adjustment of Status Applications and the Employment Authorization Document on June 23, 2016.  Everything went smoothly and the receipt notices, fingerprint appointment, and work permits all came on time.
Prior to the interview, we thoroughly prepared our client via conference call. On July 25, 2017, our clients were interviewed at the Philadelphia Pennsylvania USCIS.  The interview went well, and on July 31, 2017, their green card applications were approved.